CREAFORM 3D SCANNING
While the mainstream media continues its obsession with 3D Imaging, another impactful, disruption is revolutionizing the way products are designed, engineered, manufactured, inspected and archived. It's 3D scanning — the act of capturing data from objects in the real world and bringing them into the digital pipeline.
UNDERSTANDING PORTABLE 3D SCANNING
Their used to be the stigma that portable 3D scanning systems couldn't match the performance of their larger counterparts. That might have been true several years ago, but it isn't any longer. Over the last decade, huge leaps in accuracy, speed and quality have made portable 3D scanning an integral tool in just about every critical industry that drives the global economy: design, engineering, manufacturing, medical and archiving/preservation.
Portable 3D Scanning Technology continues to be adopted by more organizations and for new applications, allowing them to scan a greater variety of objects in a greater number of places, and maximizing the return on investment.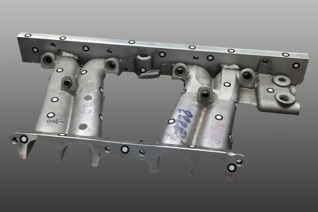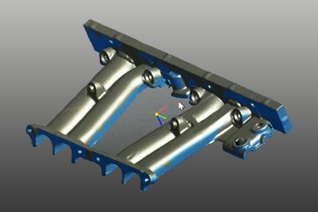 Metrology- grade 3D Scanning provides the capabilities for generating accurate part replication, inspection and certification vs part documents/ drawings. As well as competitive product analysis, measurements, reverse engineering, finite element analysis (FEA) and virtual assembly.
INSPECTIONS
Using VXInspection™ Software, we can provide a Certificate of Inspection giving you a document that will provide detailed information that compares the original to the newly created piece with pin-point accuracy in all areas of measurement. We can compare a SolidWorks file if the original piece does not exist. The Certificate of Inspection can act as your compliance document if needed.
DIGITAL ARCHIVING
3D Scanning also provides the ability to digitally archive details to a unique model or prototype that will allow you to make modifications and overlay old design to enhance performance, manufacturing and cutting edge technology using software as the process. Thus eliminating costly builds only to have to "go back to the drawing board" time and time again. Simply by scanning and creating a "mesh" we can remake a part in a cost effect manner saving time and resources in the meantime.